Nutrition Services – Maitland, Newcastle, Hunter Valley
Sports Performance Nutritionist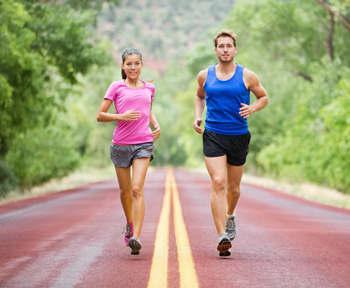 You've set your goal (a race, event, sports competition), you've put in the hard yards of tough training, getting up early, making sacrifices, but are you sure you are getting the most out of your food? Do you really know what food, how much and when you should be eating to get optimum results?
Nutrition plays an essential role in Sports Performance and the appropriate balance of carbs, protein & fat at the right time, can make all the difference.
Nourish with Zest Clinical Nutritionist Melissa Boucher, is still actively competing in local and interstate endurance Triathlons, 1/2 marathons, trail running and Adventure Racing. She knows the effort and determination required to balance work, family and training and understands the science behind making nutrition help you perform at your best again and again! She also has 3 teenagers actively involved in sporting pursuits, so she is she is well aware of the issues surrounding children and sports nutrition. Let her knowledge and passion help you or your children reach the next personal sporting goal.
Melissa will help you understand:
Potential nutritional deficiencies which may be contributing to fatigue or low immunity
The appropriate balance & timing of carbs, protein & fats for your personal needs
What and when to eat, to improve your recovery after training and racing
Race nutrition & hydration strategies for maximum endurance & performance
Learn what might be causing gastro-intestinal issues during a race or event
Supplements that might benefit your performance and overall health
How to "Carbo Load" for maximum endurance without weight gain
How to modify your favourite meals to make them more nutritious
Snack & meal ideas recommended by the AIS as 'ideal' athlete food
How to prevent off season weight gain
Make your appointment today. Call 0431 130 095 or email info@nourishwithzest.com.au and speak with your qualified Clinical & Sports Nutritionist, Melissa Boucher.
Sports Nutritionist – (for Adults & Children/Teens) Hunter Valley specialising in:
Increasing energy in athletes

Improving recovery after training/racing

Preventing illness/poor immunity pre/post race

Increasing endurance & preventing 'hitting the wall'

Building lean muscle

Losing fat

Achieving personal performance goals

Improving overall health, wellbeing and Zest for Life!
Price guide (all prices in Australian Dollars):
Initial one-on-one consultation in Maitland Clinic or via skype – AU $140 (1hr 15min)

Follow up consultation – face-to-face or via Skype – AU $90 (45min-1hr)

Office or private home visit – first consultation – AU $160 (1hr 15min)

Private Health Insurance rebates may apply.